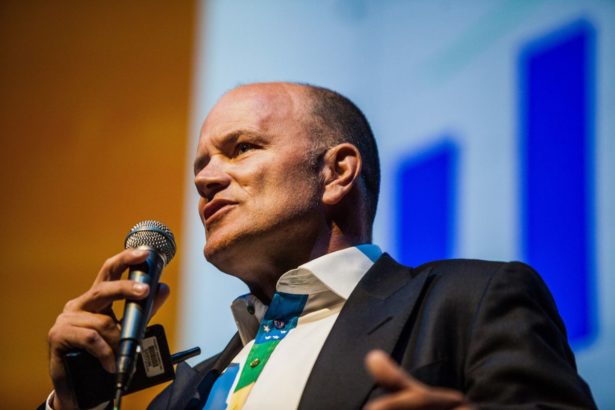 Mike Novogratz, a billionaire investor and former hedge fund manager, stated that the world's most valuable digital currency is not an ideal method for payments.
Contact us to be instantly informed about the last minute developments. Twitter and Telegram You can follow our channel.

Mike Novogratz said that Bitcoin (BTC) will not be used as a form of payment because the network cannot support thousands of transactions. In an episode of the Exchanges at Goldman Sachs podcast, Galaxy Digital Holdings CEO sees Bitcoin's use case as a store of value and asset class, not a new form of payment:
As the volatility of Bitcoin scares shops and companies, the idea that Bitcoin will be used as a means of payment for products and services in the future is slowly disappearing. Instead, the idea of ​​using Bitcoin as an investment tool began to dominate.
In fact, Satoshi Nakamoto, the mysterious creator of Bitcoin, defined Bitcoin as a peer-to-peer digital currency in a document published in 2008. However, crypto investors like Novogratz believe that in the future other digital currencies will take on the role of payment and Bitcoin will become more like digital gold.
Sees Bitcoin as a Store of Value
Novogratz believes that in the future, Bitcoin will serve as the ultimate hedge fund. He believes it will work as a store of value comparable to gold, and in the event of economic turmoil, such as during the coronavirus outbreak last year, many people will turn to it to keep their portfolios solid and their wealth stable and secure: