Decentralized finance (DeFi) protocols built on Ethereum hit an all-time high in May, according to data from The Block.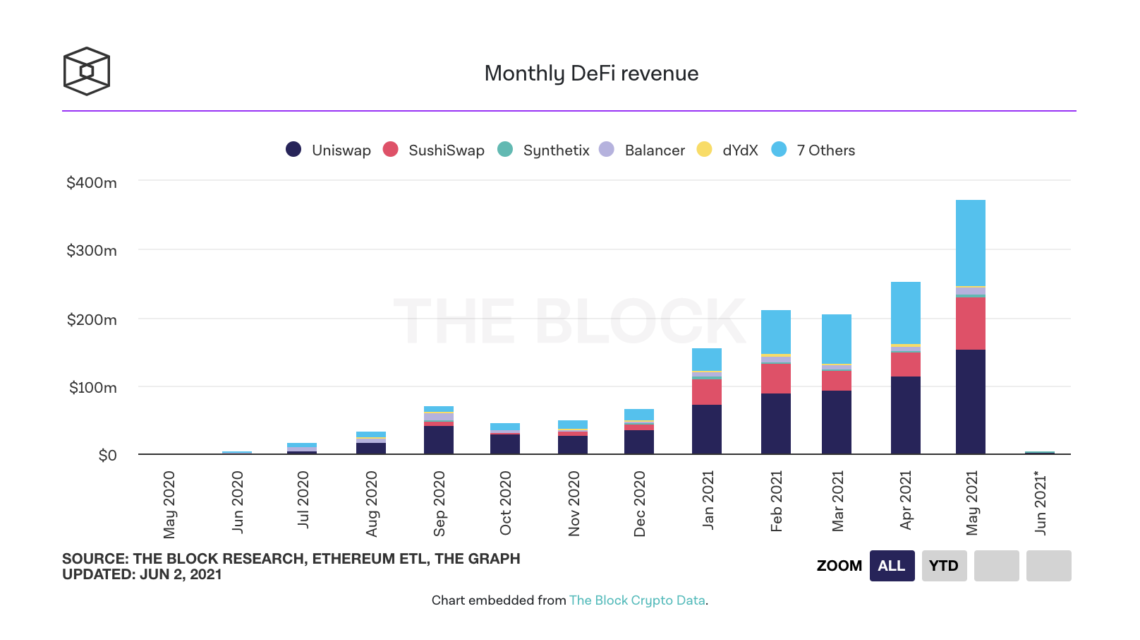 Contact us to be informed about the last minute developments. Twitter and Telegram You can follow our channel.

Uniswap topped the list with $153.9 million, 41.4% of total monthly DeFi protocol revenue of $371.6 million. Sushiswap had the next largest share at 20.3%, followed by Aave with 16.6%.
As expected, most of the revenue went to the supply side, namely those who provided liquidity to the protocols.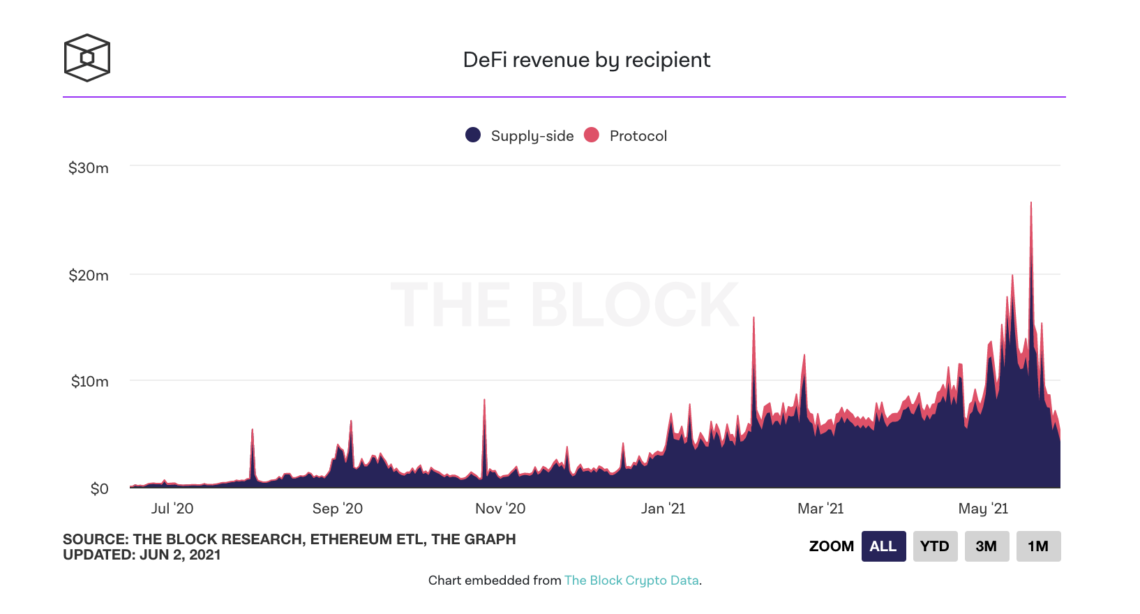 However, as noted in The Block's 'May in Numbers' report, Ethereum broke records on some metrics. These include miner revenues as well as overall on-chain activity on the network.