Galatasaray's fan token GAL showed a serious rise before the championship matches, which will be played today in the Super League and will allow us to witness a fierce struggle.
To be informed instantly about the last minute developments, Twitter and Telegram You can follow on our channel.

With the matches to be played today, the championship race between Beşiktaş, Fenerbahçe and Galatasaray will be concluded. With the excitement of these matches, the yellow-red team's fan token also increased in GAL. GAL has increased by nearly 150% in the last 24 hours, according to CoinMarketCap data. The GAL determined a new ATH, reaching $ 35.35 during the day.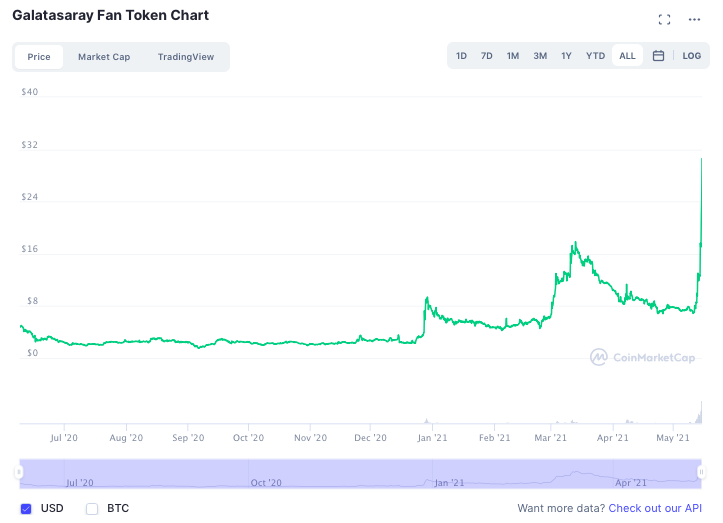 In Paribu, which accounts for 98 percent of the transaction volume of Galatasaray fan token, the price increased to almost 300 liras during the day. According to the data obtained, the transaction volume was recorded around 6.5.
On the other hand, according to a report in the Futbol Arena, Galatasaray Sports Club earned an income of 50 million TL in 4 days from the fan token market of the digital money world. Making a statement on the subject, Chiliz, Socios.com Turkey Director Altuğ Öztürk said the following:
The GAL was trading at $ 29 at the time of writing.