Polygon (MATIC) has gained 35% in the last 24 hours, making it the highest-earning cryptocurrency of the day. MATIC has increased by 30% in the last 7 days and 5% in the last 1 hour.
To be informed instantly about the last minute developments, Twitter and Telegram You can follow on our channel.

With this gain, MATIC managed to surpass the $ 1 level. Analysts were saying that the $ 1 level was important.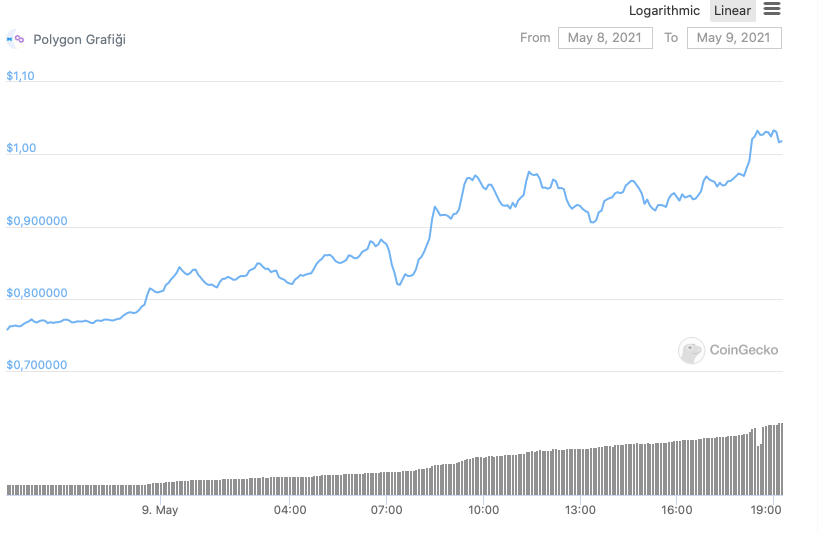 Crypto Owl, one of the local analysts, said in his analysis of MATIC that the kidnappers can wait for the retest level. The analyst also shared graphs, explaining the goals the fields will pursue:
Another analyst, Turkish Elit, set a target of $ 1.45 for MATIC. The analyst stated that MATIC could aim as high as the flag length, with it breaking the $ 0.94 resistance.
What is Polygon (MATIC)?
Polygon (MATIC) is an Ethereum-based token that powers the Polygon Network, a multi-chain scaling solution for Ethereum. Polygon aims to provide faster and cheaper transactions on Ethereum using Layer 2 side chains, which are blockchains that work together with the Ethereum main chain.
Users can deposit Ethereum tokens into a Polygon bridge smart contract, interact with them within the Polygon side chain, and then withdraw them back to the Ethereum main chain if needed. The MATIC token is used to pay transaction fees and participate in the proof of stake consensus.