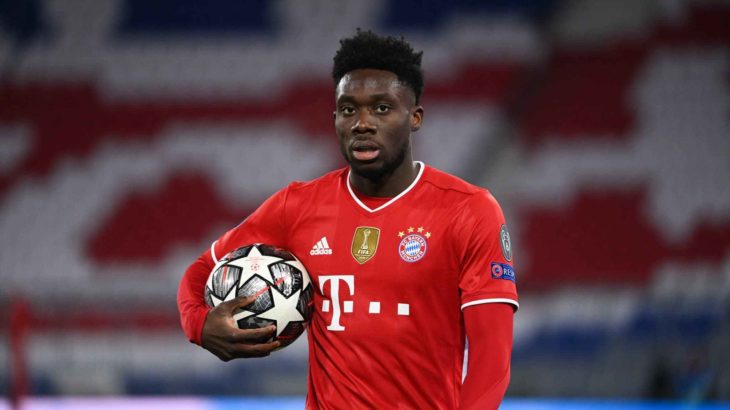 Alphonso Davies of Bayern Munich will publish an NFT collection on the Binance NFT Marketplace.
To be informed instantly about the last minute developments, Twitter and Telegram You can follow on our channel.

A lucky fan will have the chance to meet Alphonso Davies of Bayern Munich through the star footballer's NFT collection to be released on Binance.
The upcoming launch of Binance NFT Marketplace will kick off with a bang, as Alphonso Davies will release his own non-fungible token collection. Bayern Munich's young star will create unique digital art with the help of the respected illustrator Jack Perkins and his fans.
Looking to take advantage of the ongoing NFT craze, Binance announced a marketplace that supports non-fungible tokens at the end of April. The initiative, which will begin in June 2021, plans to "bring together artists, creators and cryptocurrency enthusiasts from all over the world." Binance's plans to "create the most engaging material with unique offers and exclusive collaborations" will get off to a solid start with Alphonso Davies.
The football star has collaborated with famous US-based illustrator Jack Perkins and some of his fans and followers to produce unique digital artworks on social media. The collection will consist of three designs that fans can choose by voting.
Meet Davies Personally
The description outlined a particularly memorable gift for a lucky participant. The collection will be presented to three winners who will be selected through a "raffle format". Each will be rewarded with a limited edition NFT to meet Davies and his signature UEFA Champions League winners jersey.
Binance NFT President Helen Hai invited Davies to the extensive list of partners and highlighted the difference between NFT collections and others. The manager stated that Davies' digital artwork will offer a "special real-life experience".