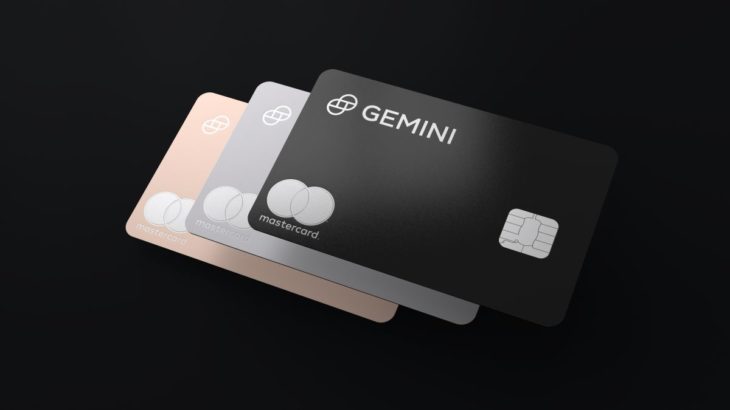 Leading cryptocurrency exchange Gemini partnered with Mastercard for its cryptocurrency award-winning credit card, which it announced for the first time in January of this year. The card is scheduled to be released in all 50 states of the US this summer.
To be informed instantly about the last minute developments, Twitter and Telegram You can follow on our channel.

Mastercard will act as a private network for Gemini's card. Gemini spokesperson says this is Mastercard's first partnership with a cryptocurrency firm for a credit card.
The credit card, which will provide up to 3% rewards in Gemini, Bitcoin and other cryptocurrencies, is scheduled to be launched in all 50 states of the US this summer. The card will be accepted wherever Mastercard is accepted.
The card will work like a typical credit card. That is, users will get a credit line based on factors such as their income and credit score. They will then be able to spend up to the credit limit and potentially have to repay their dues with interest. Gemini has not yet disclosed details on credit limit and interest segments.
Cardholders will have to spend US dollars to win prizes in any of the 30+ cryptocurrencies found in Bitcoin or Gemini. Gemini said cardholders will earn up to 3% in cryptocurrencies on meal spending, 2% in grocery shopping and 1% in other purchases.
Your awards "real time" The company states that cardholders will receive their rewards as the transaction takes place instead of monthly rewards.
More than 140,000 people are waiting in line for the card, according to Gemini. The company says these people will be the first to access the card. Gemini stated that the card will be issued by WebBank and they will not charge an annual fee.
BlockFi will also launch its cryptocurrency award-winning credit card in the US this year. The card will offer a fixed 1.5% reward in Bitcoin for each transaction. Coinbase, on the other hand, will issue a Visa debit card that will provide a 1% reward in Bitcoin or 4% in Stellar. However, cardholders will have to spend cryptocurrencies or stablecoins to earn rewards.