The regulation on not using crypto assets in payments was published in the Official Gazette.
To be informed instantly about the last minute developments, Twitter and Telegram You can follow on our channel.

Accordingly, direct or indirect use of crypto assets in the provision of payment services and electronic money issuance will not be allowed.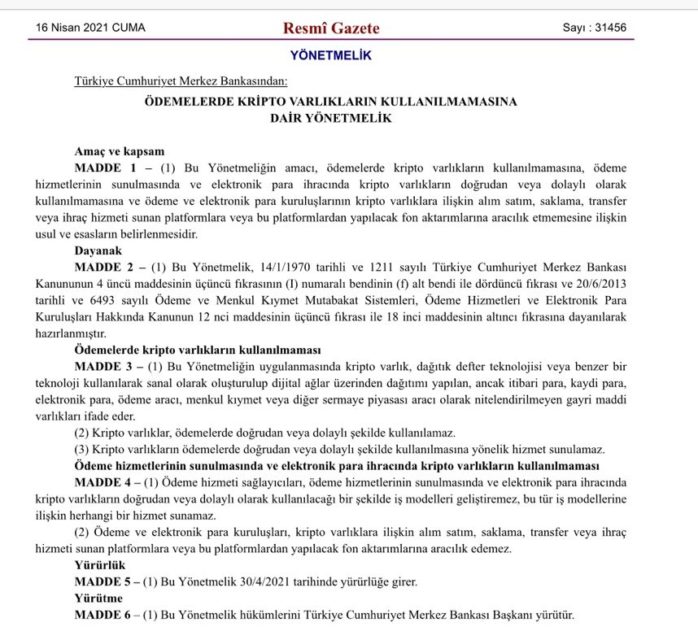 The following statements were included in Article 4 of the regulation.