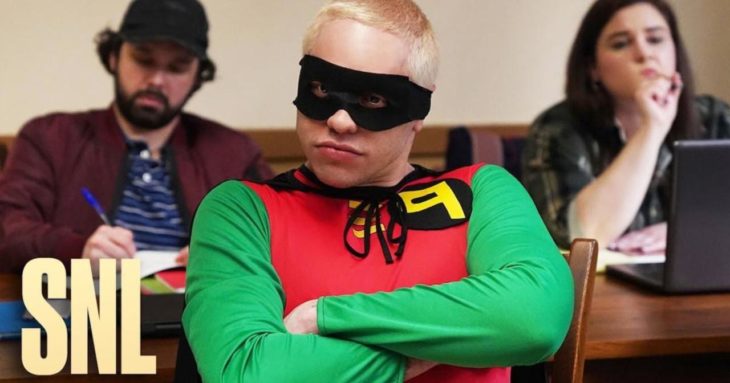 Popular television show Saturday Night Live explained the NFT craze with a parody in a new skit aired today.
In the video, Pete Davidson, Chris Redd, and singer Jack Harlow unveiled NFTs, a special type of token that has become one of the most important agenda items in the cryptocurrency industry.
Parodying Eminem's hit song Without Me, Davidson "Everyone earns a lot of money" one "Real monopoly" It started by stating that it was like.
Chris Redd, dressed as Morpheus from The Matrix, listed several examples of what can be added to an NFT:
After hearing a few more absurd examples, Kate McKinnon, who portrayed the US Treasury Secretary Janet Yellen in the skit, said: "This list was totally nonsense." says.
Harlow then descended on the technique of NFTs and was run on a blockchain or In a "digital trading book" announced that they were created.
Rapper, "Non-fungible means it is unique, it can only be someone like you and me" said and added "Once created, you can sell it as a piece of art and my rap section is over."
Though superficial as it was taken for comedy purposes, the skit managed to reflect the most fundamental aspects of NFTs. In a nutshell, it's the only one of its kind and some people are willing to pay large sums of money for it.
Crypto whale Vignesh Sundaresan, aka MetaKovan, recently paid $ 69 million for an NFT artwork created by digital artist Beeple. Sundaresan later NFTs from physical art "Ten times better" argued that:
NFTs continue their popularity without slowing down, as they are the subject of one of the leading icons of the mainstream, such as Saturday Night Live.
You can watch the sketch from the link below.