As US bond yields continue to rise, FED Chairman Jerome Powell and Treasury Secretary Janet Yellen will testify at the Congress and are expected to rise above the $ 1,750 target that it failed to reach last week on the way to return to $ 1,800.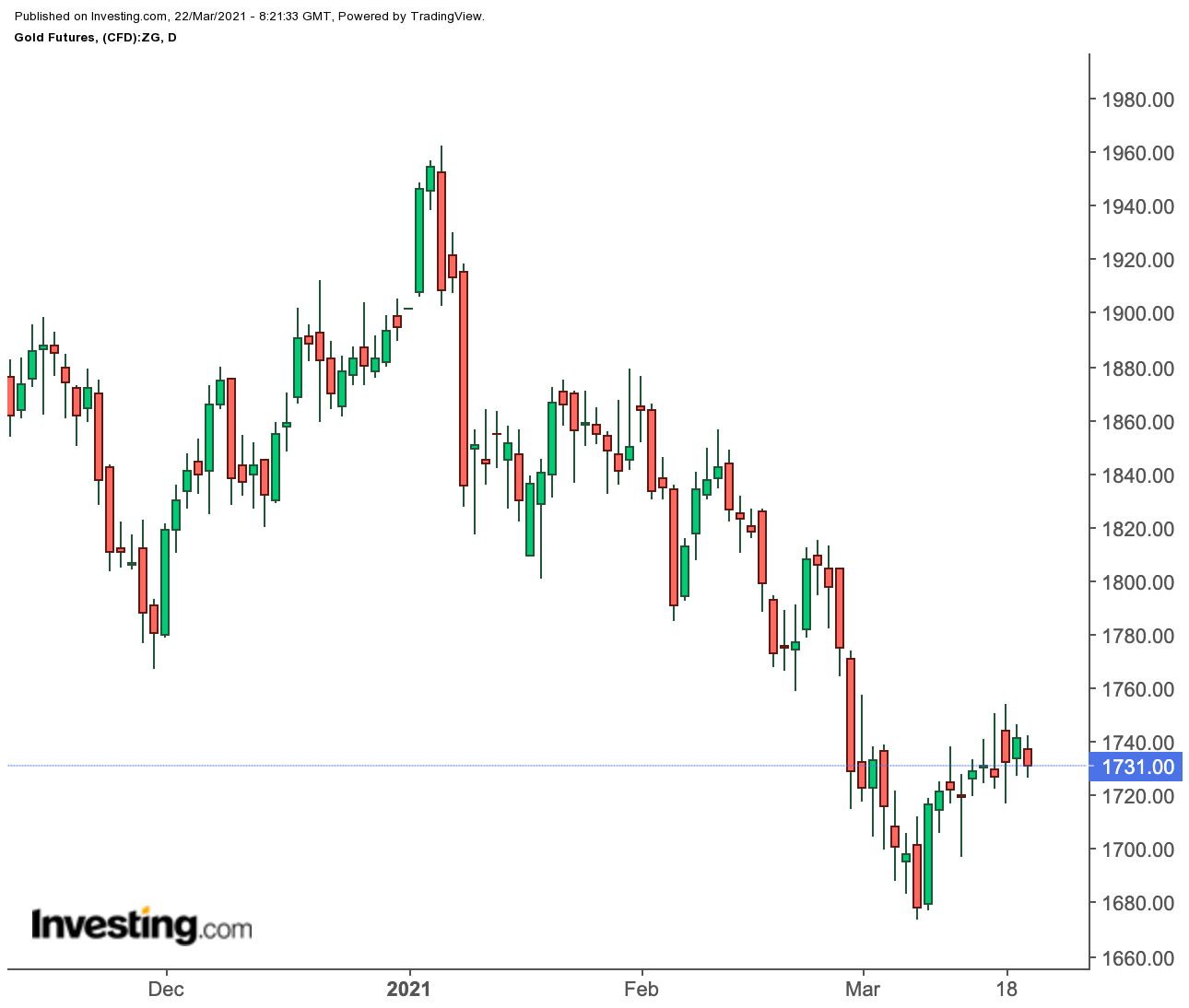 With the prospect of applying new restrictions on the COVID-19 pandemic in Europe keeping concerns over fuel demand alive, the US is also expected to refrain from returning below the $ 60 level it saw last week.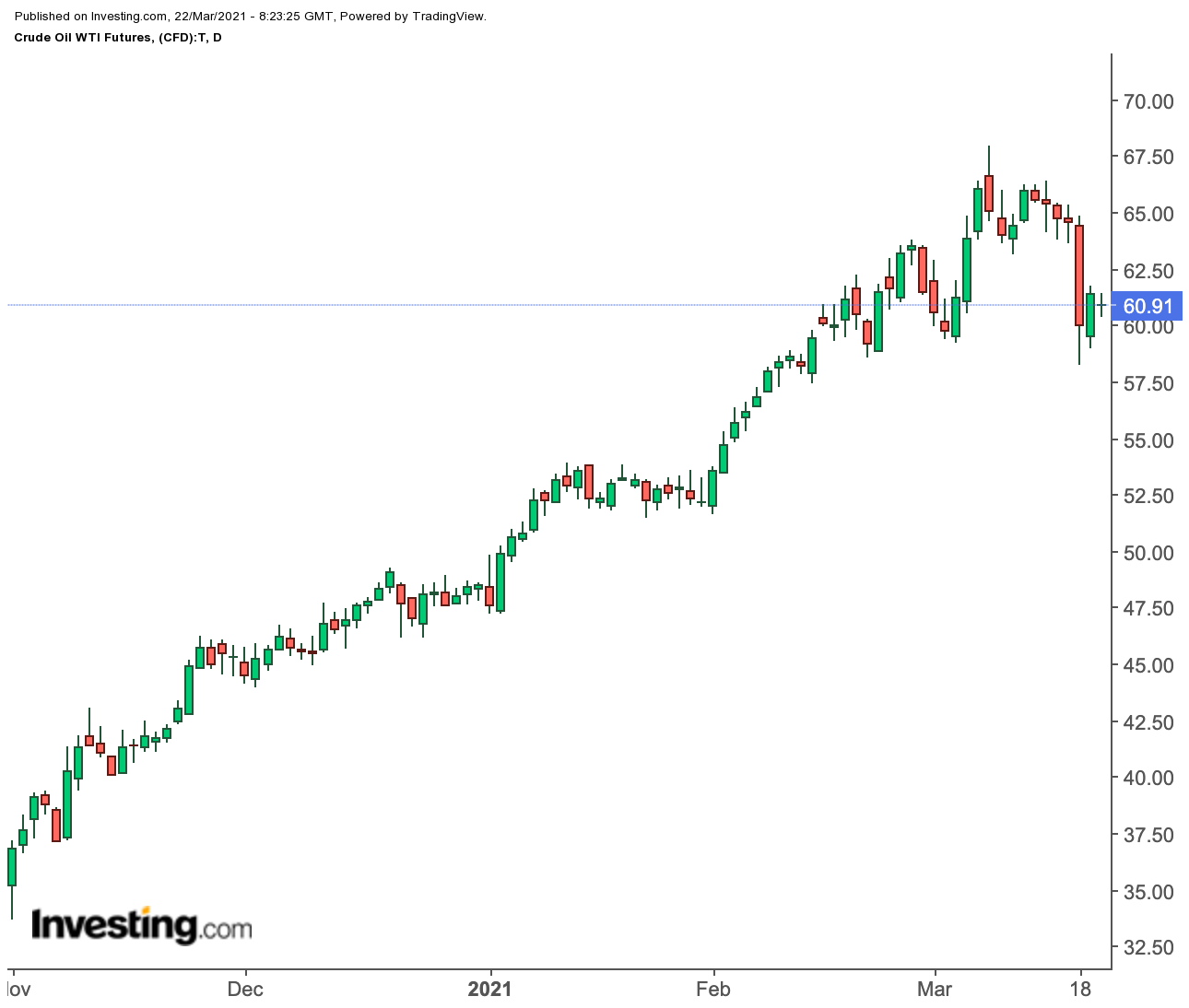 and Yellen will speak before the Parliamentary Financial Services Committee on Tuesday and the Senate Banking Committee on Wednesday on the health of the US economy and the importance of fiscal and monetary incentives in recovery from the epidemic.
FED Vice-Presidents Richard Clarida and many others such as Vice Chairman, FED Member Lael Brainard and New York FED President will also give some speeches this week.
Will Powell or Yellen Give a Tip on Tightening?
In addition to their comments on the economy, investors will also want to get a clue from Powell and Yellen as to how far they will allow bond yields to rise before resorting to a tightening step.
US bond interest saw a session peak of 1.707% as of 07:00 today, after reaching a 13-month peak at 1.754% on Thursday.
Financial markets diverged from the Fed's view of monetary policy, pricing an increase in interest rates at a date earlier than the central bank's anticipation. With the introduction of the Biden administration's $ 1.9 trillion stimulus package, fears are growing that the recovery in the economy hit by the epidemic is out of control.
"We could see it drop by as much as 1.50% on 10-year bonds," said Jim Bianco of Bianco Research in a program he attended on CNBC. "However, I would not consider this as more than a pause in a move towards higher bond yields in the long run."
Behind the rise in bond yields was the argument that the economic recovery to be realized in the coming months could exceed the expectations of the FED and lead to an inflation spiral due to the central bank's insistence on keeping interest rates close to zero.
The dollar, which generally depreciated in conditions of heightened inflation fears, rallied with the same rationale for the economic recovery out of control. The dollar's reserve currency status strengthened its reputation as a safe haven, leading to the creation of new long positions in the dollar. It was at 91.98 on Monday, somewhere near the key 92 level.
Rising dollar and bond yields were a curse for gold, causing the yellow metal to depreciate 17% from record highs near $ 2,100 in August. As of 7:00 am today, it was almost stable at $ 1,741.65, recovering from the session low of $ 1,731.55 trading on New York COMEX.
For decades, gold has been seen as the best value preservation tool in all times of growing inflation concerns. But gold has been deliberately blocked from becoming the first choice for investors in recent months, with Wall Street banks, hedge funds and other actors selling yellow metal and raising US bond rates and the dollar.
Any signs from the FED that it might increase bond purchases in the coming months could be what is needed to halt the rise in bond yields and trigger a rally beneath it.
However, Powell declined to give any hint at the monthly press conference Wednesday that the central bank should increase Treasury bond purchases.
Gold Will Be More Interested In Case Of S&P 500 Weakening
Powell said that as the year progresses, the US will likely decline from 6.2% in February, while flour will rise 2.4%, with an expected 6.5% GDP growth in an economy recovering from an epidemic 2020.
Thus, it remains to be seen whether a change in the FED's policy needs to be made, according to Powell.
"The next few months will be very challenging for bullion investors in determining what will be the main catalyst," said Ed Moya of New York-based OANDA. "It will remain focused on the disposal of the Wall Street bond market and the recent bad sentiment over technology stocks."
According to Moya, the gold has begun to attract some investor interest as the rise in bond yields will ultimately be responded to by an intervention from the FED.
"If the tech giants fail to recover, the Index will not be able to rise further, and any hesitation in these transactions will trigger some safe-haven escapees to gold."
Gold is now in a better position, rising by 0.7% since the beginning of the month, after a 9% drop between January and February. However, the FED and S&P need to be awaited and seen in a return to $ 1,800 and beyond.
Oil Trying to Find Ground After a Weekly Fall
For oil, West Texas Intermediate, the benchmark for US crude oil traded in New York, was down 22 cents, or 0.4%, at $ 61.22 a barrel as of 07:00.
The global benchmark for oil traded in London was at $ 64.25, down 28 cents, or 0.4%.
Crude oil prices fell 7% last week, their first significant loss after nearly five months of rally, almost without a pause. Behind the rally were OPEC + production cuts, expectations for the reopening of economies after corona virus restrictions, and the US's record-sized recovery package.
In the same period, the weak demand for jet fuel and other transport fuels was ignored as the epidemic ended global travel to a great extent. Europe's constant struggle with new case bursts; Too slow in the vaccination process and new restrictions across the region were also not taken seriously enough.
However, on Thursday, these concerns emerged as US bond yields rose to 13-month highs and the Dollar Index to near 92. WTI saw five-week lows at $ 58.20 and Brent at $ 61.45.
Germany announced on Thursday that it will continue its restrictions for the fifth month to contain COVID-19 cases after the number of cases exceeds what authorities say will strain hospitals' capacities.
According to the news in Reuters, Axi Global Markets Chief Strategist Stephen Innes said:
"The truth of the matter is that we are still far from a full recovery in demand, and the biggest support behind the oil market is record cuts in production capacities."
Drillers in the US also took advantage of the earlier jump in price due to optimism about the return in demand and added the highest number of new drill rigs since January last week.
Energy services company Baker Hughes said in its closely watched Friday report that a leading indicator for future production rose by 9 to 318 last week, reaching its highest level since April.
The number of drilling rigs has been on the rise for the past seven months and has increased almost 70% since the record low of 244 in August.
A Week Full of Data for Oil and Gold
Both oil and gold may react to some of the data released in the US this week. Some of these data to be published, and with reports and figures.
Spending figures, including home sales, personal income and the FED's preferred inflation measure, will likely be weak due to the winter storms that affected economic activity in February. However, economists view this decline as a short-term one.
The US will also release the latest revision to the fourth quarter 2020 GDP, announced at its most recent annual level.
Explanation: Barani Krishnan adds various opinions that are not his own, in order to add variety to his analysis in every market he examines. As an Investing.com analyst, he offers different opinions and market variables. It does not hold an asset or position in the commodities or securities it has written.