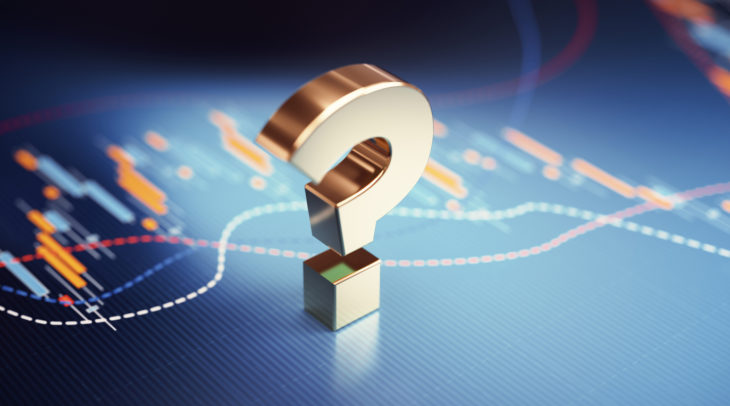 Bitcoin's (BTC) price correction on the 22nd of the month has caused a decline for most of the crypto market over the past few days. However, while the world's largest cryptocurrency has continued to consolidate over $ 54,000 since then, some cryptocurrencies have depreciated.
Fahat this morning, Elon Musk announced that Tesla will now receive payments with BTC. The leading cryptocurrency took action with this news. Some of the altcoins also benefited from this small move. Given that Bitcoin is on the rise again, it is worth noting that the price fortunes of the altcoins mentioned above could change rapidly, according to the analyst.
Chainlink (LINK)
Ranking 11th on CoinMarketCap, the cryptocurrency Chainlink has been very inconsistent on the price charts since it reached its ATH a few weeks ago. In fact, while LINK has been proud to act independently of Bitcoin for a long time, its move has recently been dictated by BTC, and the same has been happening over the past few days.
When BTC fell, the altcoin also fell over 9% in the past 48 hours. LINK was trading at $ 27 at the time of writing. However, despite these corrections, LINK can be expected to rise again due to a number of other factors, according to the analyst.
Uniswap (UNI)
Uniswap (UNI), the largest DeFi token in the crypto market, registered its ATH on charts less than 48 hours ago. But since then, UNI has been in a bearish trend caused by the downturn in the overall market. After UNI posted an ATH of $ 35.88 on the charts, it was traded 12% below that level at the time of writing. The sharp decline in trade value was accompanied by an even sharper increase in trade volume, according to the analyst.
UNI's indicators flashed some interesting signs, but they were not convincing enough to warrant talk of a trend reversal. The Relative Strength Index was pointing to the equilibrium point, while the mouth of the Bollinger Bands widened to show some fluctuations in the short term.
As Uniswap V3 is expected to be launched on the Ethereum mainnet in May, it is likely that UNI will make a profit as soon as the correction wave of price action passes.
NEM (VIEW)
Following the 37.5% depreciation on Black Thursday's anniversary, XEM's price action is far from recovering altcoin losses. While the technical indicators of the cryptocurrency are intertwined with the MACD line with the signal line, the Chaikin Money Flow does not leave much room for optimism when it is still below zero, even though it signals the rise. XEM was trading at $ 0.36 at the time of writing.