Elon Musk, who faced allegations of manipulation due to his tweets about Dogecoin (DOGE), this time indirectly caused another cryptocurrency to rise.
Elon Musk tweeted, "I'm getting a Shiba Inu, the resistance is in vain." As it is known, Shiba Inu is a breed of dog and the symbol of Dogecoin. Although most people think that the tweet is about Dogecoin, some of them also turned to the altcoin called Shiba Inu.
As a result, the token Shiba Inu (SHIB), listed on Uniswap, jumped nearly 300 percent from $ 0.00000002 to $ 0.00000008. The trading volume of the cryptocurrency also increased to $ 25 million.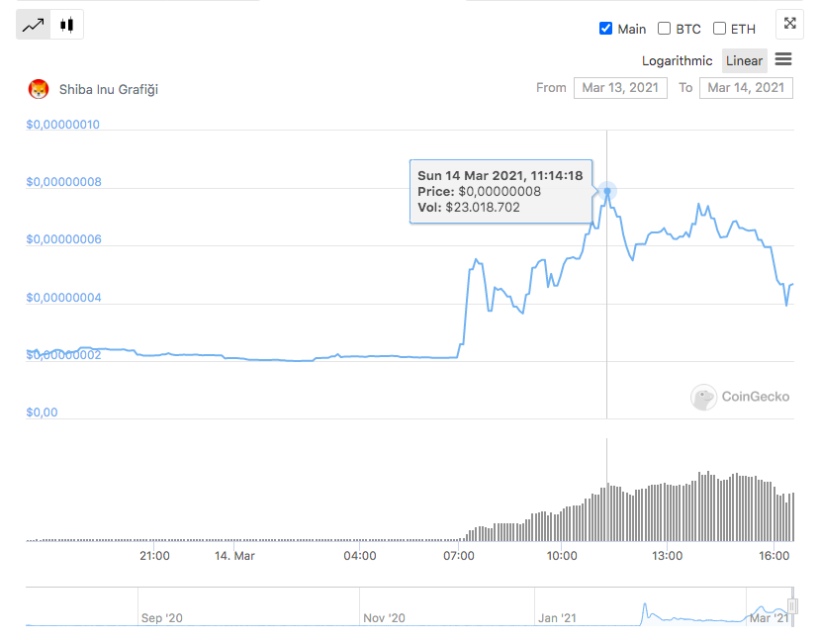 Elon Musk also shared Dogecoin (DOGE) last night. Musk first wrote "Doge day afternoon". Then he explained the meaning of this. The DOGE price no longer appears to react to Musk's tweets as it did in previous times.