Three decentralized finance (DeFi) assets are poised to explode, says an analyst who is closely followed in the industry as the Smart Contracter. The cryptocurrency analyst says in a recent tweet that he is closely watching the lending and borrowing platform Aave (AAVE), which he believes is on the brink of strong movement in Bitcoin (BTC) and USD pairs: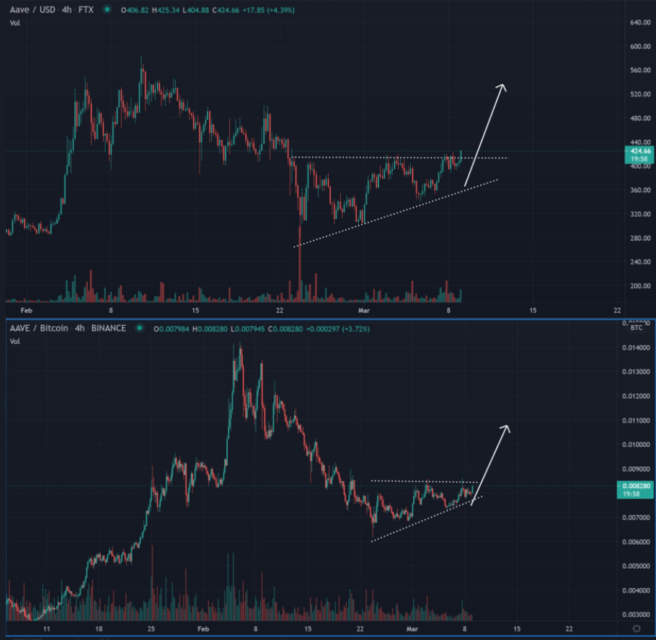 Another altcoin on Smart Contracter's radar is the smart contract platform Avalanche (AVAX), which allows developers to digitize real-world assets. According to the cryptocurrency analyst, AVAX is poised to surpass its current $ 29 price by about 50%.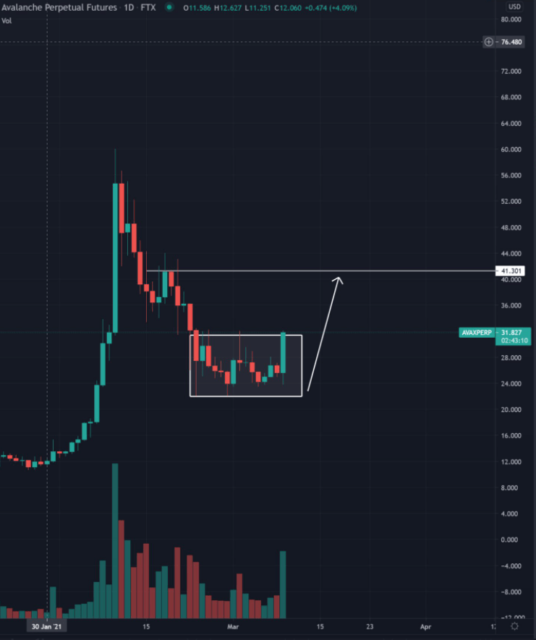 The third altcoin on Smart Contracter's list is the decentralized exchange SushiSwap (SUSHI), which it says is ready to explode after weeks of consolidation.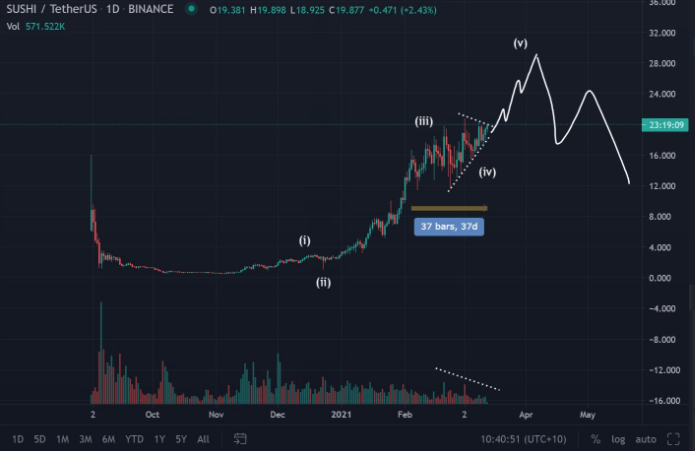 According to Smart Contracter's chart, Sushi is preparing for a rise of over $ 28, up 40% from its current $ 20 price. After the last leg, the trader predicts that Sushi will start a major correction.
As for Bitcoin (BTC), the crypto analyst believes that the leading cryptocurrency is on its way to an all-time high of $ 73,000 before the end of March.