A leading cryptocurrency trader and analyst has studied key altcoins that he says have the potential to ignite major rallies. The analyst also made a price prediction about Bitcoin (BTC).
Anonymous trader Kaleo says other investors are underestimating Litecoin (LTC). He believes that the cryptocurrency, often referred to as digital silver, is ready to follow the 2017 bull rally and gain over 1000% from its current price of $ 203.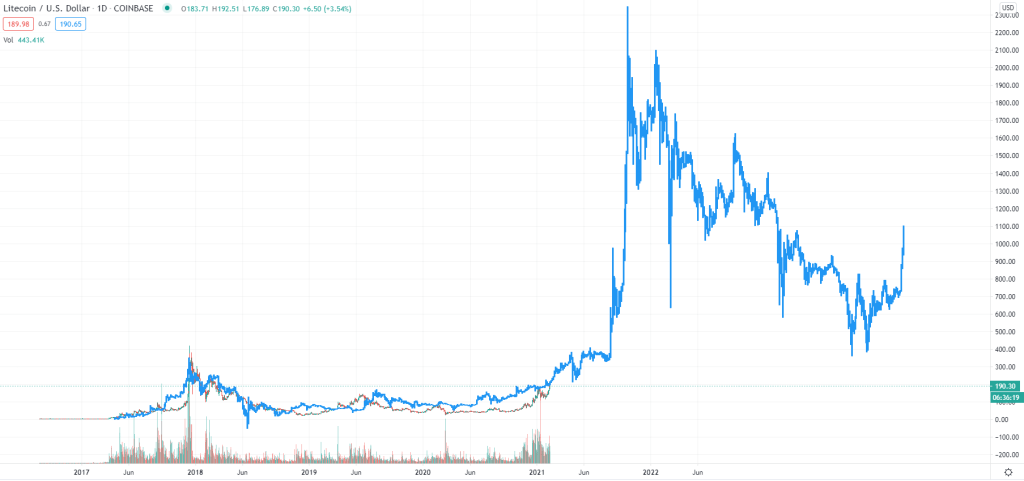 "LTC 2017 fractal. If this works, there is still time to save it, but gradually you realize why stacking is worth it. Now is the time to stack LTC. Litecoin usually has vertical moves from the maximum pain points against BTC. When it finally explodes, it will move faster than you ever had time to enter FOMO. Now buy some every day. Then thank yourself. "
Another cryptocurrency on Kaleo's radar is Chainlink (LINK). The trader believes the decentralized oracle network will follow in the footsteps of Solana (SOL), which has more than doubled in value within a few weeks.
The third cryptocurrency on Kaleo's list is Algorand (ALGO), a project aimed at developing a scalable, secure and decentralized blockchain. He says the cryptocurrency is preparing to rally 242% from its current price of $ 1.75, to pull its value to $ 6.00.
"Don't forget the big picture. ALGO is just warming up. "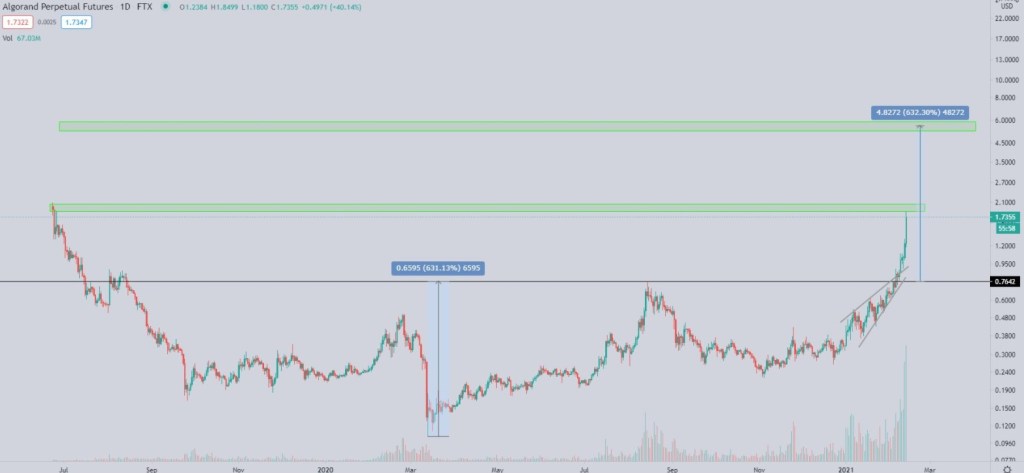 Kaleo also announced that it has investments in Stellar Lumens (XLM), Balancer (BAL) and Band Protocol (BAND). When it comes to Bitcoin, the cryptocurrency strategist says that investors are not too late to invest in the biggest cryptocurrency.
"Bitcoin / BTC. We're still early. "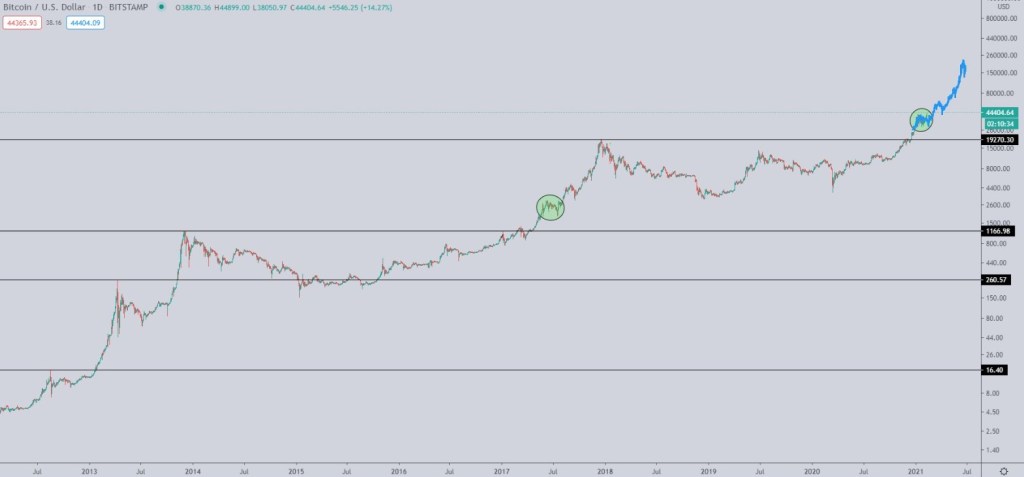 According to Kaleo's chart, Bitcoin is taking a page out of the 2017 bull market, where it consolidated below $ 2,000 before hitting an all-time high of $ 20,000. This time, the trader believes that Bitcoin is paving the way for a meteoric rise that will raise BTC to $ 250,000 by July 2021.
We're still early. pic.twitter.com/5zd6ULbBDD

— K A L E O (@CryptoKaleo) February 8, 2021