Crypto Money News – Ethereum's (ETH) total daily transaction fees reached an all-time high of $ 22 million. According to the data shared by the Coinmetrics team, it was noted that this value exceeded Bitcoin's all-time high of $ 21.4 million in daily transaction fees set in December 2017.
Ethereum transaction fees break cryptocurrency market record
The Coinmetrics team shared their observations on Ethereum via the following description and accompanying chart.
ETH daily transaction fees surpassed $ 22 million yesterday, which is the new all-time record for crypto fees. BTC's record was $ 21.4 million, its all-time high in December 2017.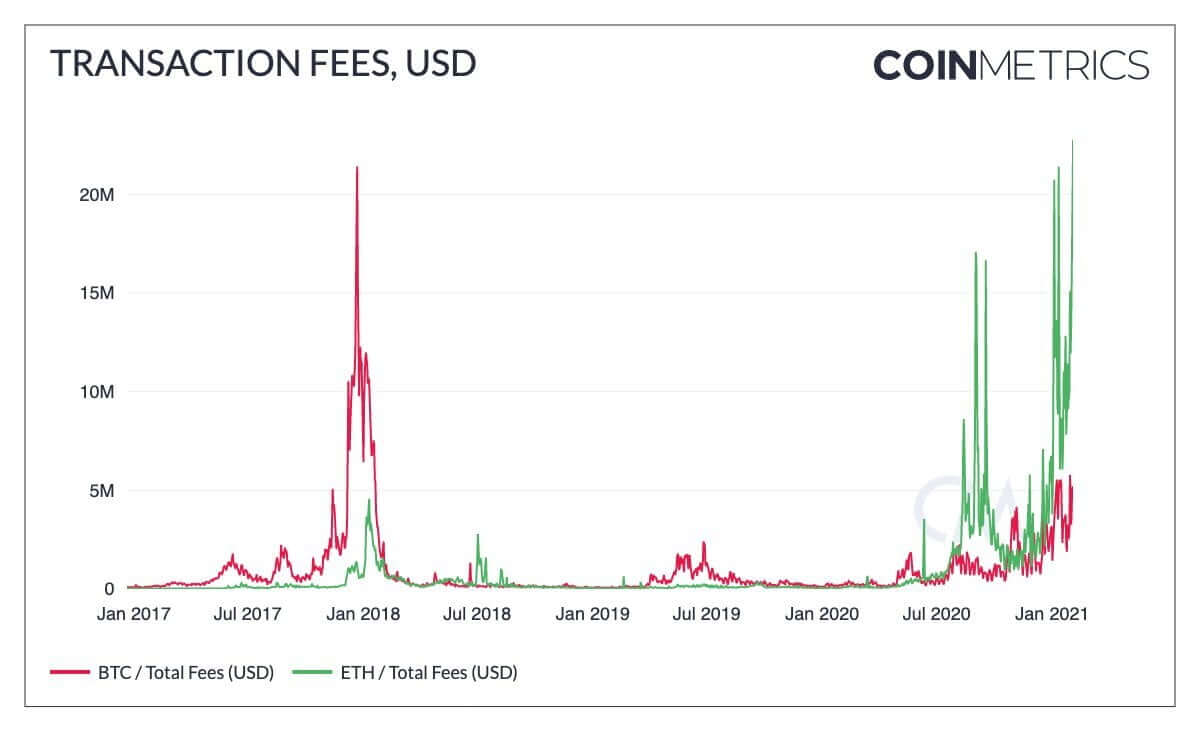 The $ 22 million turning point in Ethereum fees comes when ETH hits its all-time high of $ 1,694. ETH fell below the $ 1,600 support zone after touching here.
CME Futures are coming, Grayscale savings attract attention
At the time of this writing, Ethereum is trading at $ 1,580, which looks like a consolidation for another rise that could see ETH break the $ 1,700 resistance level prior to the launch of the CME Ethereum Futures contracts.
Another reason for Ethereum's rise is the continued accumulation of ETH by Grayscale Investments. Earlier this week, the Wall Street fund opened subscriptions to the Ethereum Trust for its accredited investors. This resulted in 47,000 ETH in the last 24 hours and 70,791 ETH backlog since the reopening of subscriptions.
en.ethereumworldnews
---
We increased the Binance commission discounts to 20%!



Click to open an account on the Binance exchange where you can earn 20 percent commission discount!
---
You can find our most up-to-date news on our Telegram channel, Instagram account, Facebook page and Twitter You can follow on our account.
---
The information in the content of the article is for informational purposes only. It does not constitute any investment advice. Author and kriptoparahaber.com are not responsible for any profit or loss resulting from your investments. Investment is ultimately based on many foundations such as knowledge, experience, research and personal decisions.
---