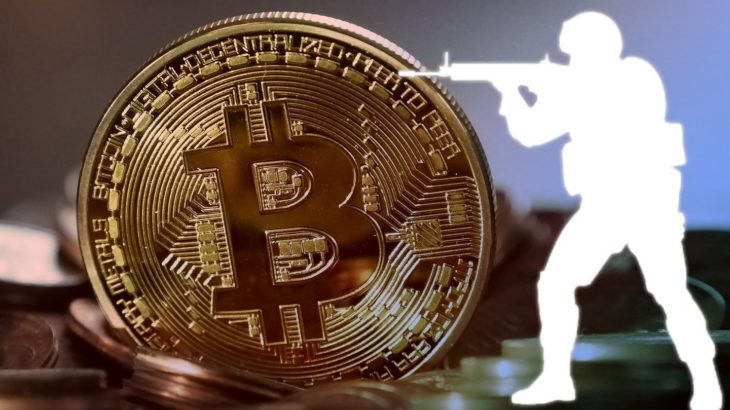 You can earn Bitcoin (BTC) through competitions on the crypto money startup ZEBEDEE CS: GO servers.
The use of crypto games, which gain momentum with The Sandbox and Axie Infinity, is increasing across the industry. Examples of this are Minecraft servers using Enjin infrastructure for unique tokens (NFT).
How Can You Earn Crypto Money By Playing Counter Strike: Global Offensive?
You can earn a little bit of crypto money while playing games. This week, crypto money startup ZEBEDEE, with its first server equipped with Infuse technology, allows Bitcoin to be earned according to the performance of the players through the PC game Counter Strike: Global Offensive (CS: GO).
According to Simon Cowell, co-founder and CEO of ZEBEDEE, this news was received with enthusiasm by the players. Cowell said in a statement to Decrypt that he had not previously seen the integration of CS: GO in Bitcoin in the gaming industry. He said that all 10 servers are full so far and they are planning to increase the capacity of their servers. He also added that they have reached a good position in the online gaming industry.
In order to earn Bitcoin by playing CS: GO, it is necessary to scan the incoming QR code to the smartphone application and thus pay at least 100 satoshi. Cowell explained that the value of Bitcoin in people's hands fluctuates according to the performances in the game, and at the end of the game, Bitcoin is earned according to the total score percentage. If players are successful, they can earn more than they invested.
In the statement, it was also stated that players can convert their BTC into cash at any time and all transactions are made with the Lightning Network. Moreover, thanks to ZEBEDEE partnerships, competition fees are planned to be covered by advertising. Although the stakes are small at the moment, people can earn a little bit of Bitcoins as the players play. ZEBEDEE aims to reach 24 million active users per month in its current strategy.
According to Cowell, ZEBEDEE will initially open 10 servers operating 24/7. In order to access the servers, ZEBEDEE's desktop application must be installed first. Over time, ZEBEDEE plans to increase its servers in order to have more players. In addition, the steps they will take and MintGox emphasizes that the demand for crypto gaming meetings has increased.
Cowell emphasizes that allowing CS: GO players to earn Bitcoin will work best for non-professional players, but the main impact will be for professional players:
"The biggest revolution will be for the actors later on."
Cowell said that in the current situation, professional players in e-sports tournaments earn all the money. Cowell believes ZEBEDEE integration could have the same impact on the informal esports world as Robinhood has enabled the trading of stocks. We hope ZEBEDEE's trajectory is not like Robinhood's.
Do you play Counter Strike: Global Offensive? How do you respond to the ability to earn Bitcoin via CS: GO? You can share your thoughts in the comments section.