The Central Bank of Nigeria (CBN) has banned Bitcoin (BTC) and other digital currencies, according to a report published by local news publication Peoples Gazette on February 5th.
Nigerian banks have been instructed to "immediately" close the accounts of customers affiliated with cryptocurrency exchanges. The country's central bank issued a circular to ban cryptocurrencies in January 2017, but later adopted a fairly moderate approach towards the industry.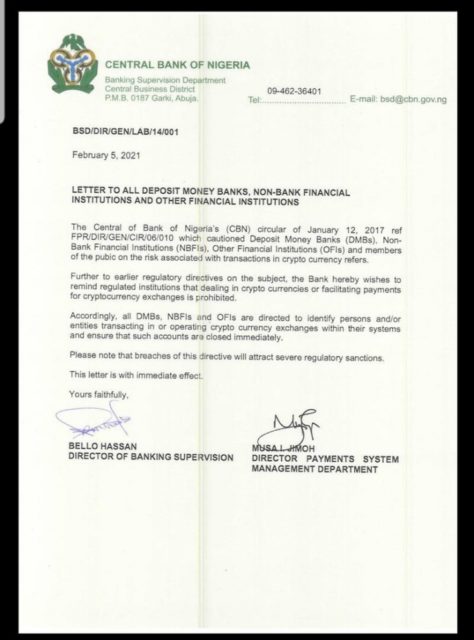 It is worth noting that Nigeria, the largest economy on the African continent, has one of the fastest growing cryptocurrency communities in the world. Last December, peer-to-peer cryptocurrency exchange Paxful announced that Nigeria is the second largest global market behind the US. The total transaction volume in the country exceeded 566 million dollars.