GameStop's (NYSE: GME) tremendous rise in January can be interpreted in many ways. It can be seen as a great war between small individual investors and the big, corporate heavyweights on Wall Street, or the democratization of investment, with proletarians active on social media challenging the financial elite.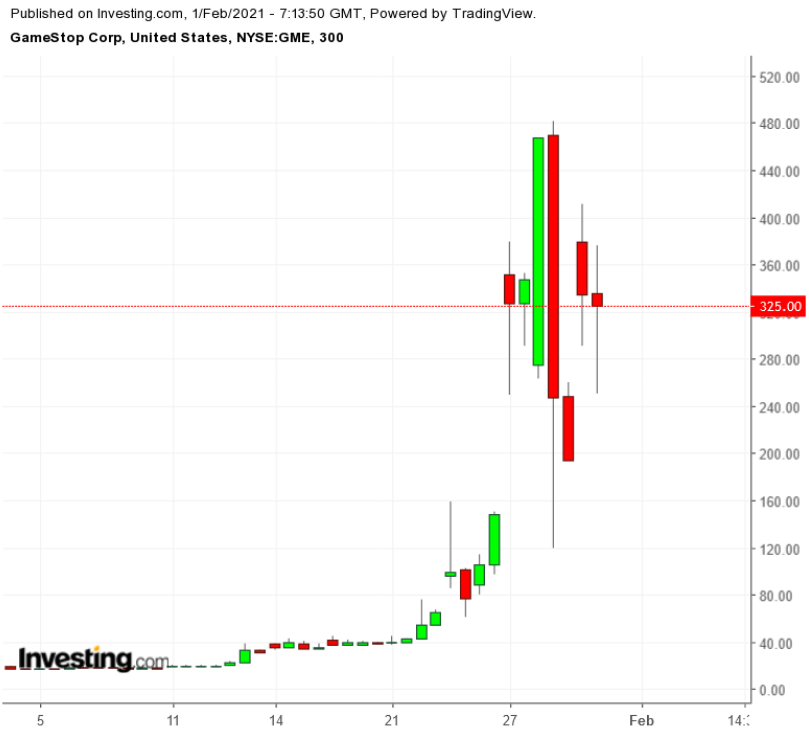 But Reddit investors, who chase the top-selling stocks, are also a clear sign of a bubble in asset prices in the markets, with the lowest interest rates and unprecedented monetary incentives in history to support the global economy during the epidemic.
Of course, there is no guaranteed way to predict a bubble in any asset class, but there are similar red flags that appear before an asset's value inflates beyond realistic levels. Charles Kindleberger provides the necessary conditions in his famous book Madness, Panic and Collapse: easy money and an exciting story that will lead people to invest.
The GameStop craze, which raised the company's share price by 1,600% this month and caused some hedge funds to suffer large losses in order to close their open positions, would not have happened without the tens of thousands of individual investors involved in the movement had easy access to liquidity and plenty of time.
With the ongoing GameStop drama, there are many other signs that support the argument that markets are in a classic bubble zone.
Take a look at the crazy movements in cryptocurrencies and the jump in clean energy producers' share prices. In addition, Tesla (NASDAQ: TSLA) shares, which gained over 720% in 2020, and the performance of other manufacturers in the electric car market should not be forgotten.
Sales Signal?
The main factor that creates these balloon-like conditions is the efforts of countries to combat epidemic recessions through monetary incentives. Governments spent about $ 12 trillion in financial support alone during the pandemic, according to Bloomberg. At the same time, the FED purchases $ 120 billion worth of bonds every month to keep loan costs low in the world's largest economy.
Bank of America analysts warned last week that market excesses could trigger a correction in the first quarter of the year, and their Bull & Bear Indicator approached a "sell signal".
According to the BAC team led by Michael Hartnett, "DC's policy bubble inflates Wall Street's asset price bubble."
"The fact that those who want to stay rich start behaving like those who want to get rich points to a speculative explosion in the last stages."
Goldman Sachs analysts said that stocks with very high growth rates appeared to be "bubbled" and the boom in special-purpose buying companies (SPAC) was one of the "unsustainable extremes" signs in the US stock market. According to analysts, the recent increase in the trading volume of stocks in loss is also historically extreme.
Assuming the market is in a bubble, or a region close to the bubble, what preparation should long-term investors do?
One of the most plausible ways is to avoid highly speculative games like GameStop. Another way is to consider investments that are not in the bubble zone, such as finance and some industrial stocks, avoiding the sparkling zones of the market. Entering a large dividend fund is also a viable option to stabilize and mitigate risks before a possible correction.
Result
It's hard to predict how the social media-driven GameStop craze will end. For long-term investors, this is a warning sign that volatility may rise in the coming days, and it's time to make reasonable changes to portfolios to reduce risk. This means increasing positions on low-volatility assets, increasing cash reserves and adding assets that have low or no correlation with the stock market to portfolios.