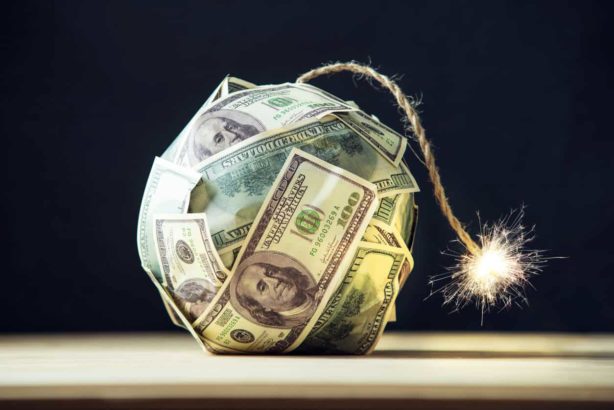 Bitcoin and Ethereum, which managed to break the record for all-time highs in 2021, are currently facing a minor price correction. While the search for solid support in the two most popular cryptocurrencies continues, the amount of stable crypto money held in the exchanges has also reached a record level.
According to data from South Korea-based blockchain analysis company Cryptoquant, there has been an explosion in the stable cryptocurrency reserves held in central exchanges. With Bitcoin and Ethereum showing a relatively unstable outlook in the last few days, the stable cryptocurrency reserves on the exchanges also set a historical record.
All #Stablecoins reserve for all exchanges just hit the all-time high.

Chart 👉 https://t.co/o6brPZy1eI pic.twitter.com/JsSygVyU8L

— CryptoQuant.com (@cryptoquant_com) January 26, 2021
According to Cryptoquant data, the amount of stable crypto money held in central exchanges reached $ 4,163,993,000, recording an all-time high.
Interestingly, the previous record level was recorded on January 4, shortly after Bitcoin reached $ 42,000. However, billions of dollars of stable crypto money was issued during the bull run, which started in the second half of 2020 and brought the crypto money market to a valuation of $ 1 trillion. Tether (USDT) takes the lead among the companies that print the most stable cryptocurrencies.
What Causes the Decline in Bitcoin?
Despite the strong uptrend, the reasons why Bitcoin went for a drastic price correction after its record of $ 42k are a matter of debate in the crypto community. The CEO of Cryptoquant, a South Korea-based blockchain analysis company, made important statements on this issue as well. Cryptoquant CEO Ki Young Ju noted that the sharp drop in Bitcoin was related to profit sales by BTC miners. According to Ki Young Ju, miners began aggressively selling BTC after Bitcoin broke a record at $ 42k.